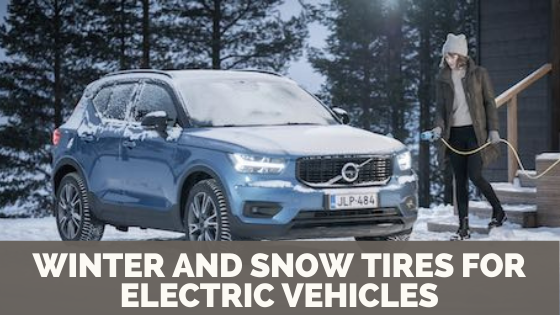 Fall is definitely the time to start thinking of winter tires as the tire change is approaching. You want to make sure that you are ready to change tires early enough and not be surprised by waking up with all-season tires and finding that you all of a sudden have snowy conditions. So first, you will need to make sure that you know what winter and snow tires that you will use for the upcoming winter season. So if you don't have a set that you can use, then you will need to start shopping around for a new set.
Finding new winter tires can be more challenging than all-season tires, as you have to decide if you want studded or non-studded tires. The studded tires have studs protruding from the tread. The studs are either metal or ceramic and give the tires an excellent grip on ice. The non-studded tires have various design elements that work in a way that you will get a good grip on ice. So they are able to produce safe and reliable driving even on ice. It can't be compared to driving with all-season tires, which some might believe, as they both don't have studs. All-season tires have not been optimized to work on ice, and they are not even optimized to work in cold conditions, so once you go below zero degrees, they will lose grip and control properties.
So you will need to choose if you prefer to have studded or non-studded tires; they will both work well for winter conditions, but the studs will provide you with a better grip on ice. So if you live in an area where you expect a lot of icy conditions, then you are always better of choosing a studded tire. On the other hand, if you have more snow, you can manage with non-studded tires.
Non-studded to provide a bit more flexibility and convenience, as there is less regulation associated with them. With the non-studded tires, you can mount them earlier as there are no date restrictions and you can freely travel to other countries without problems, where studded tires are forbidden in several states and provinces in North America, which can cause some problems if you plan to take the car during the wintertime for maybe a ski trip or business trip.
If you feel that the winter seasons aren´t long enough to warrant a change to winter tires, then you have the option to use winter-approved all-weather tires. They are able to combine the properties of both an all-season and winter tire. This makes them good options for tires that you can use all year round in areas where you have unpredictable weather or not long enough winters. They add safety in the way that you are not left with the wrong tire options on your vehicle. Ending up with all-season tires when you have to drive and you have snow conditions. Since they aren´t approved for winter use, they should never be used in winter conditions.
For more information regarding snow and winter tires, visit: https://www.nokiantires.com/